Distinctions of the Initiative  as a business idea and business plan.
The  Initiative  has been distinguished to the following competitions of Innovative entrepreneurship.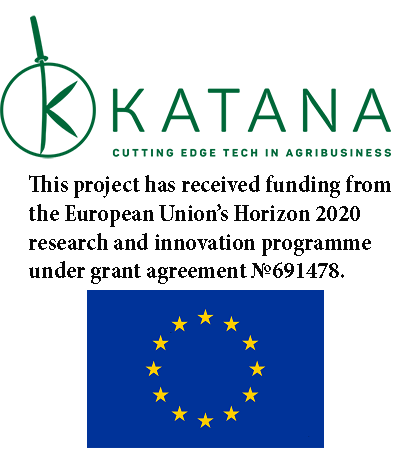 As a part of the KATANA ecosystem , with the  innovative business model of Urban Poultry Farming  within the successful 100 of the KATANA accelerator Open call 1 for crowdfunding. (May 2017).
From 1st May until 31 December '17 the Top 100 benneficiaries are receiving business services worth 20,000 euros including 14 pan-European matchmaking events,and  a three days onsite Bootcamp in Stuttart .A crowdfunding campaign will start from 1st October  and lasting  until 31st  December 2017 .
On January 2018, the best 10 teams in terms of market attractiveness and performance will be granted 100,000 euros each.
KATANA accelerator is an EU funded business accelerator project and has received funding from the European Union's Horizon 2020.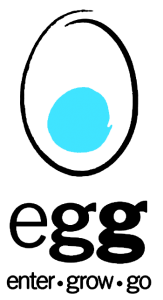 2) egg – enter•grow•go
Within the business teams of the 5th cycle programme which offers Business support services to effectively address issues of business operation and development, tailored to the needs of each participating business group. More about Urban Poultry Farming  here.(June 2017)
The egg – enter•grow•go program
Τhis is a Corporate Social Responsibility of Eurobank, which was designed and is being implemented in collaboration with the Corallia unit of the Research Centre "Athena", and aims at creating an environment that fosters young entrepreneurship.
More specifically, the Programme provides teams of young business people with a complete range of business incubation, acceleration and co-working infrastructures and services. It has a term of 12 months, and offers the teams state-of-the-art premises, advice and guidance by a network of distinguished mentors, as well as business training and support services. The Programme was initially launched in May 2013 and has a duration of 12 months. Today, as part of its 2nd cycle, the program is hosting in its building at number 190, Syggrou Avenue, Athens, 25 teams of young businesspersons who wish to turn their ideas into action.
More about egg here.